by Sebastián J. Bianchi
Heer Balloon Observer Badge was instituted on July 8, 1944 to recognize the service of officers and men who placed themselves in great danger observing from balloons. Hanging 300-500 feet above the ground in a gas filled balloon, observers made easy targets for Allied pilots. Balloon use declined significantly as the war progressed and the Luftwaffe lost air superiority.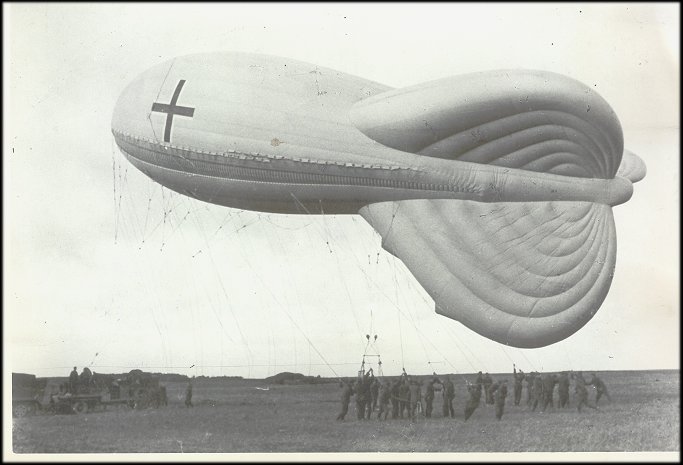 A balloon crew in action
S. Bianchi Collection
Manufacturing and Technical information
The badge consists of a wreath of oakleaves and acorns surmounted by the national emblem. An observation balloon floating at a 45° angle is featured in the center. The front of the balloon extends to the outermost right edge of the wreath. Original examples are die-struck.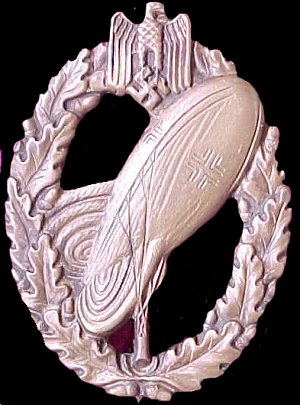 Image presented as illustration only

Presentation, Wear and Documents
Present knowledge suggests this badge was awarded in very small numbers or not at all. Trial strikes did occur, but if production took place it was in extremely small numbers. These factors make the Heer Balloon Observer badge one of the rarest awards of the Third Reich.Documents were issued to individuals who qualified for the badge before the end of the war. It is highly unlikely, due to the late institution of this badge and the limited use of balloon observing, that any awards or documents were issued for the gold grade.
Top of Page

| | |
| --- | --- |
| © Copyright Wehrmacht-Awards.com LLC | |