by François Saez & Paul Williams
Part IV - Documents
As for many other military and civil awards of the Third Reich period, the EHRENPOKAL was accompanied by a document or "urkunde".
Collectors will encounter two types of certificate.
Early examples generally have Göring's original signature placed on the lower right of the document.
At times these were signed on his behalf by Generalfeldmarschall Milch.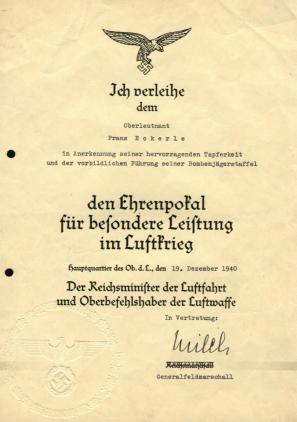 Franz Eckerle's first type document:
Ritterkreuzträger Hauptmann Eckerle - JG 54 - received the 82nd award of the Oakleaves (posthumous).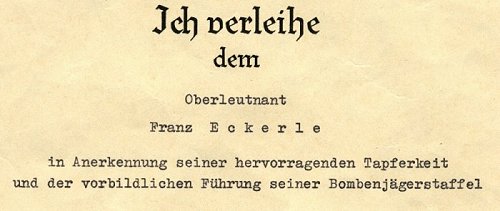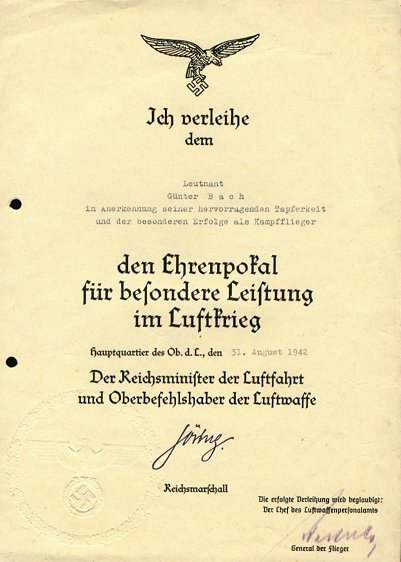 The urkunde pictured to the right is the second type which has the ink-stamped signature of the Reichsmarschall positioned centrally. This type also has a second signature which appears in the bottom right corner ... that of the Head of the Luftwaffe Personnel Department.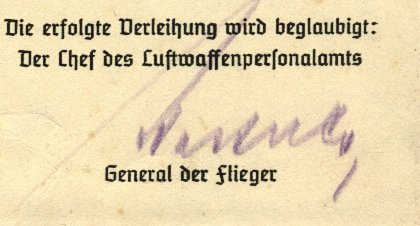 Above: The original signature of General der Flieger Gustav Kastner-Kirdorf appears on this document. Certificates awarded after February 1943 will bear the original signature of Kastner-Kirdorf's successor - Generaloberst Bruno Loerzer.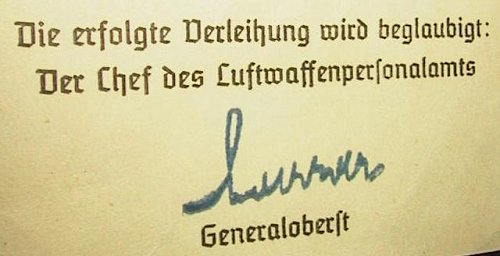 Loerzer's signature appearing on an Ehrenpokal award document dated 15th April 1944.

The recipient of the complete document pictured above was German Cross winner Günter Bach, a pilot in KG3. Note the characteristic typed details .... rank, name, type of flyer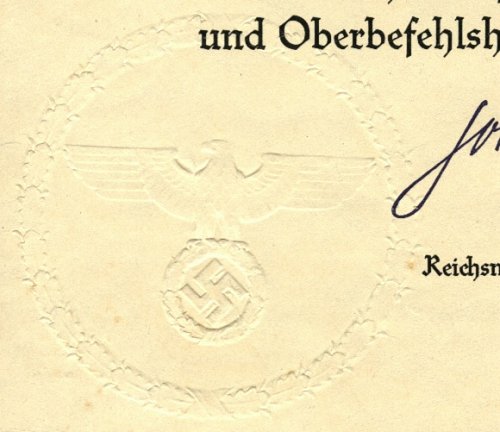 A magnified view of the embossed seal which is found on the bottom left of original documents.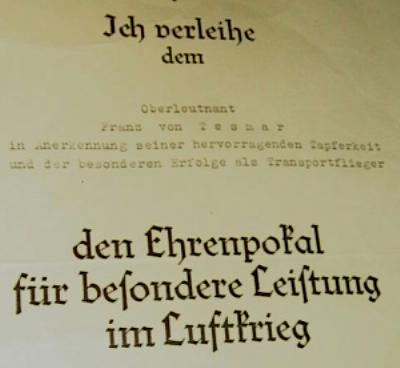 Here is an example for a man with a different, but equally valuable role, that of "Transportflieger".
Oberleutnant Franz von Tesmar was also a winner of the German Cross in Gold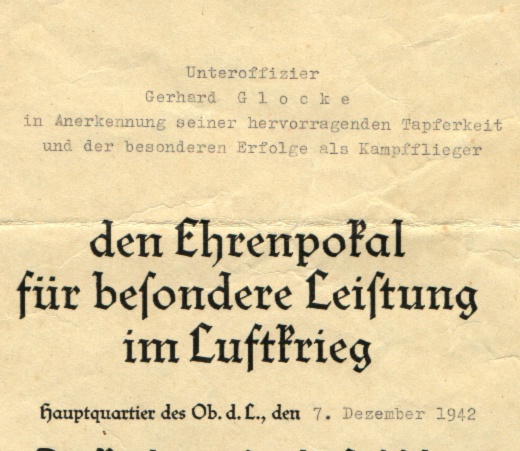 All aircrew were eligible for the award of
the EHRENPOKAL.
Unteroffizier Gerhard Glocke was a
Bordmechaniker with 4./KG 27.
As well as the goblet, Glocke was awarded the
German Cross on the 26th December, 1943.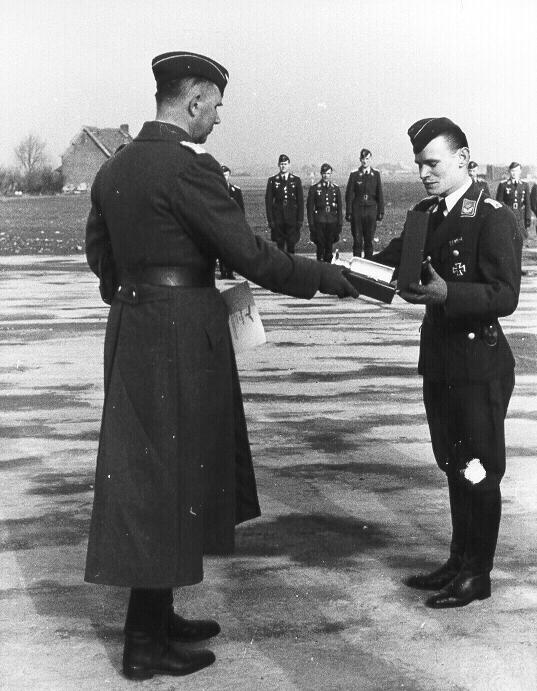 An unknown officer receives the cased goblet with certificate
Top of Page

| | |
| --- | --- |
| © Copyright Wehrmacht-Awards.com LLC | |