by François Saez & Paul Williams
Part III - Presentation
This contemporary photograph shows an impressive display of Honour Goblets at a formal award ceremony.
Note the presentation boxes. When the collector encounters this very scarce accessory it will invariably be the type covered in blue leatherette, pictured below. Boxes in red, said to be early war issue, are extremely rare.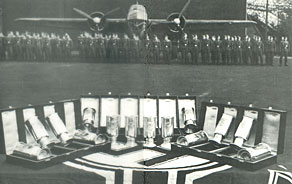 The blue presentation box measures 25.5cm (length) 15cm (width) 11.5cm (height).

These images will give the reader an appreciation of its substantial quality which most would agree complements the contents perfectly!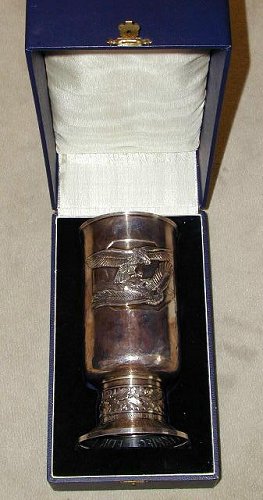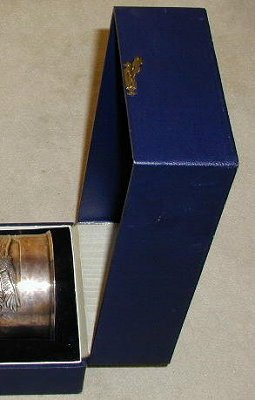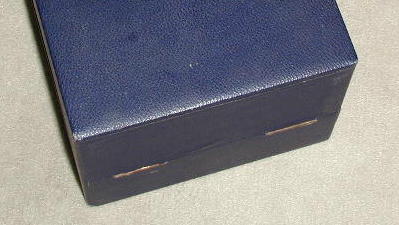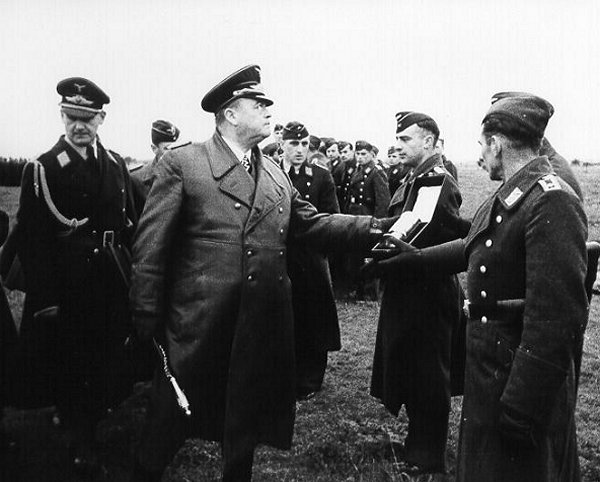 The Ehrenpokal was awarded until December 1944, but from around June 1943 the actual presentation of the goblet was less likely to occur .... Davis (1992) records that "it appeared that it was no longer possible to manufacture the required number of goblets due to the demands of the war". In these cases, however, the urkunde was presented and an appropriate entry made in the Soldbuch and Wehrpass.
Davies further highlights the problem of the Ehrenpokal "being shipped to wrong locations or being damaged in transit to the front" - hence a subsequent Luftwaffe High Command decision to send goblets to relatives for safe keeping.
As evidence that Ehrenpokals were being delivered late-war, Detlev Niemann has an airman's group which includes an award document dated October 1942 and a covering letter dated April 1944 - see pictures below. In this case there was an eighteen month gap between the date of the award and the dispatch of the goblet and document!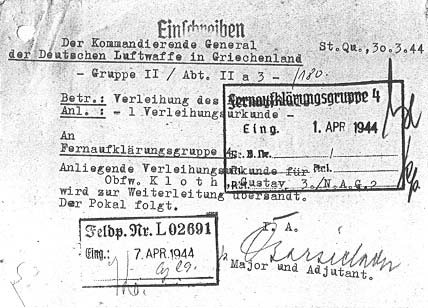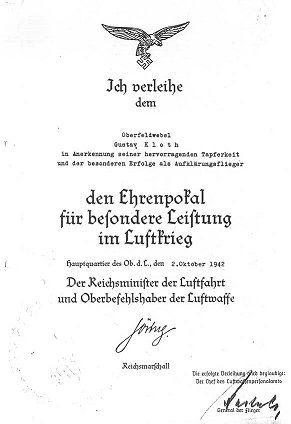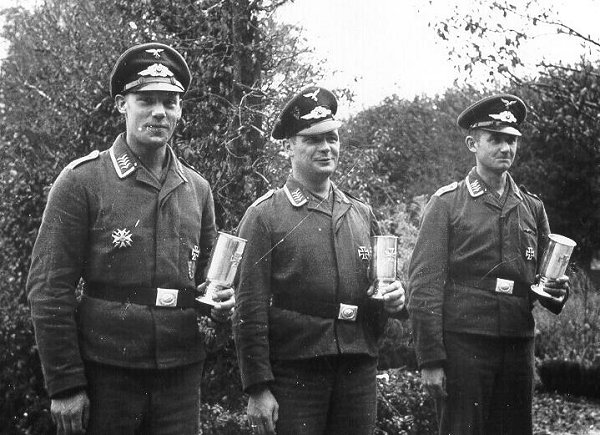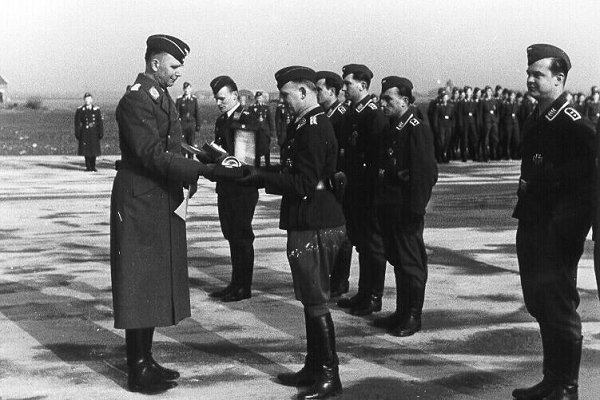 | | |
| --- | --- |
| © Copyright Wehrmacht-Awards.com LLC | |