By Sebastián Bianchi
The Luftwaffe Air Crew badge, one of the earliest flight related badges, was used in the infancy of Germany's air program to reward pilots and crew members of the German Air Sports Association. This Association served as a cover to the banned German Air Force until April 1st, 1935, when the Luftwaffe gained official sanction (in spite of the Versailles treaty). Thought it is difficult to ascertain an institution date for the badge, known references state that it was used since 1933.
On January 19th, 1935, the Air Crew Badge became the official Pilot-Observer badge of the Luftwaffe, but later that same year, in November, it was replaced by a newer version and removed from circulation. As a result of its short, half-clandestine life, this is one of the rarest of all the badges of Luftwaffe badges.   The example pictured below is an original example of this extremely rare award from the Pieter Verbruggen Collection.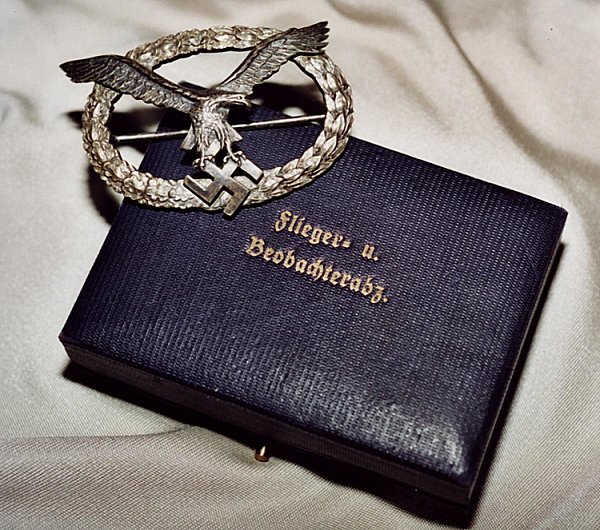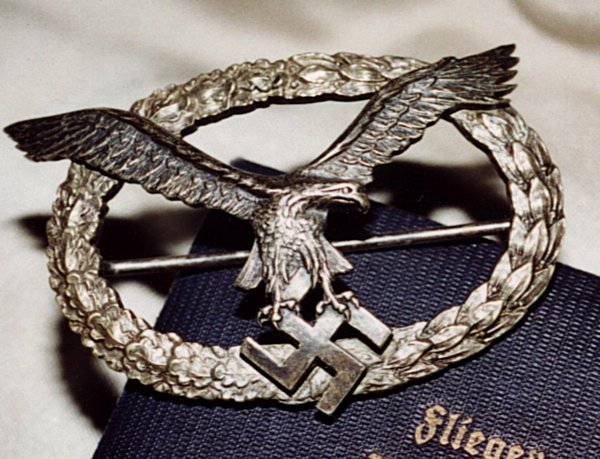 Top of Page

| | |
| --- | --- |
| © Copyright Wehrmacht-Awards.com LLC | |