By Jacques Calero
Herman Göring, replacing the Aircrew Badge that had existed since 1933, officially instituted the Combined Pilot-Observer Badge on January 19, 1935. As the name implies, the badge was to be awarded to personnel who qualified as both pilot and observer.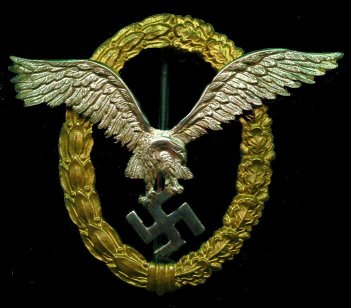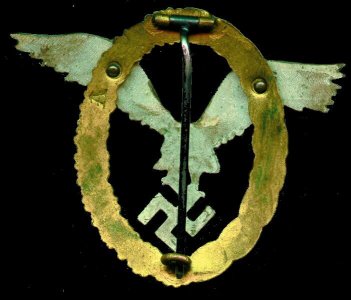 Assmann badge
Manufacturing and Technical Information
The badge's measurements and design are identical in every respect to the Pilot's Badge. It consists on an eagle in flight clutching the swastika, surrounded by an oval laurel and oak leaves wreath. The difference between the Pilot-Observer and the Pilot's badge is that the eagle is polished silver and the wreath finished in gold. The eagle is soldered to the wreath by 2 round rivets, and sometimes has a space between the claws while others not.
Assmann second style

M. Miller Collection

Assmann early oval wreath

M. Miller Collection

CEJ Thin Wreath

M. Miller Collection

CE Juncker thin wreath

M. Miller Collection

C.E.Juncker 2nd style.

M. Miller Collection

Juncker thin wreath aluminum

M. Miller Collection

BSW Cloverleaf

M. Miller Collection

W. Deumer

M. Miller Collection

IMME (named)

M. Miller Collection

GWL

M. Miller Collection
As the other Luftwaffe badges, it was manufactured in tombak, aluminum, and zinc. A cloth version existed, with embroidered bullion or cotton threads (pictured below). and a Pilots-Observer Badge with Diamonds was also awarded.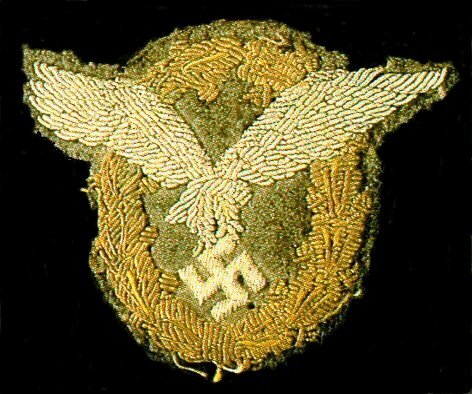 OFFICER'S BULLION SUMMER TUNIC CLOTH P/O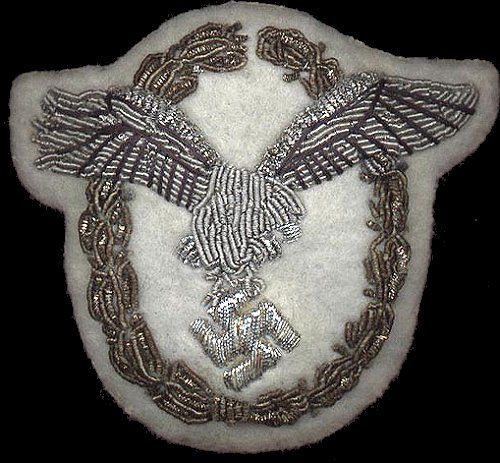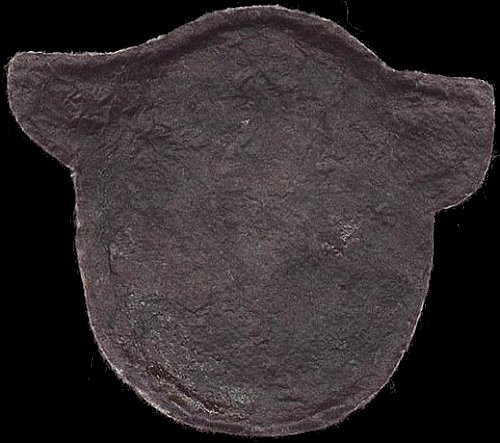 Presentation, Wear, Documents
The badge was rendered in a presentation case covered with simulated dark blue leather with the designation printed in gold letters on the lid (pictured above). The inner lining varied according to the manufacture, from satin and velvet to flocage and paper. It was entered in the "solbuch" and a document accompanied the award.
As with most War Badges, the Pilot-Observer Badge was worn on the uniform upper left pocket.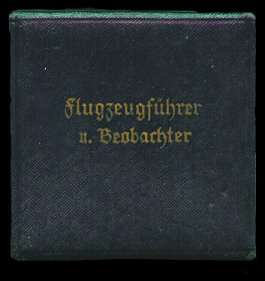 Award Criteria and Statistics
As mentioned in the introduction, the award was presented to all Luftwaffe personnel who qualified as both a pilot and an observer. It was also awarded in special cases to foreigners in recognition of special services to the Luftwaffe, and was usually presented to attaches from Axis Allies nation upon their return to their home.
The number of presentations is not known to the authors at this time.
Top of Page

| | |
| --- | --- |
| © Copyright Wehrmacht-Awards.com LLC | |