by Sebastián Bianchi
The Blockade runner badge was instituted on April 1, 1941 in order to reward the ship members who participated to attempt or actually break the allied sea blockade.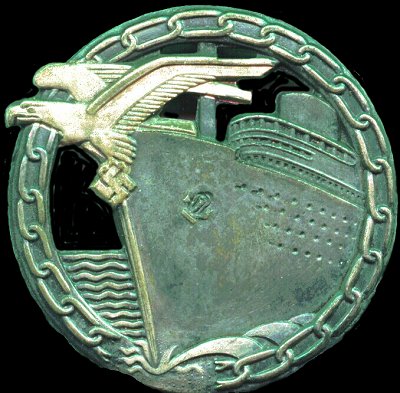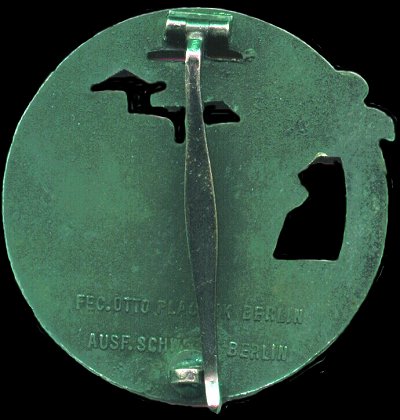 Manufacturing and Technical information
The badge was designed by Otto Placzeck, Berlin, and it featured a ship with a large national emblem on its bow. The ship is shown cutting a chain which border the entire badge. The badge was dark gray colored and the eagle is silvered.
The Blockade Runner's Badge was manufactured in either tombac or in zinc by several different manufacturers, the best known of which is Schwerin, Berlin.
The badge was worn on the left breast pocket. When awarded, it was accompanied with a miniature pin badge which was worn on the lapel of civilian wear.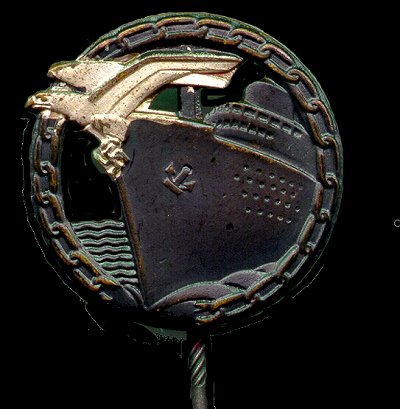 he Blockade Runner lapel pin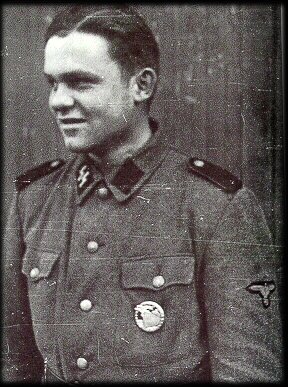 An SS Recipient
Presentation, Wear and Documents
It was presented in a box of which two major variants exists; A little box the badge and its 16mm miniature, and a large one for the badge and its 30mm stick pin. The outside box is made of simulation leather, the inside with dark blue velvet or flocage and lining.
The badge was presented with a document of which several types exist, and the award was entered in the personal documents (Wehrpass, Soldbuch).
Top of Page

| | |
| --- | --- |
| © Copyright Wehrmacht-Awards.com LLC | |