by Sebastián Bianchi
The Commander-in-Chief of the Kriegsmarine, Grand Admiral Raeder to recognize the dangerous and successful operations of the minesweepers, escort vessels, and sub-chasers, instituted the Mine Sweepers badge on August 31, 1940.
Manufacturing & Technical Information
The Minesweeper Badge was designed by sculptor Otto Placzek of Berlin and featured a large silver water funnel in the center of the badge. A gold wreath of oak leaves surrounds the water funnel with the national emblem at the top, wings outspread clutching a swastika. Examples of the Minesweeper Badge can be found in both tombak and zinc. It is not uncommon for zinc examples to lose their finish overtime, which results in a dull gray appearance. Pin attachment style varied by maker but examples can be found in both vertical and horizontal configurations. T he premier maker of Minesweeper Badge's was Schwerin, Berlin. Due to their high quality craftsmanship early quality tombak versions by Schwerin can easily cost twice as much as any other manufacturer.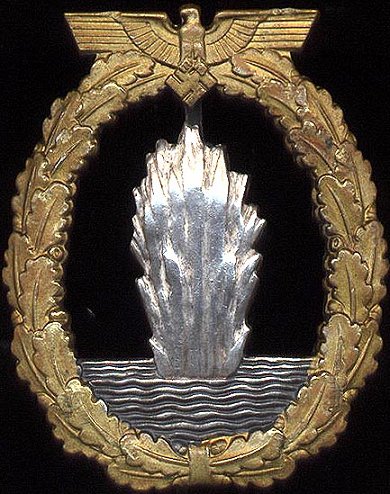 Photo Credit - M. Miller
Presentation, Wear, and Documents
The badge was presented with an award document and worn on the left breast. Miniature versions in both 9 & 16 millimeter were authorized for wear on civilian clothing.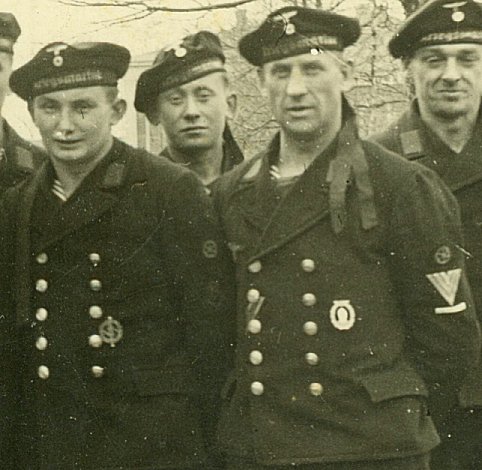 Award Criteria
The award was made through the ships commander. The following requirements were necessary to receive the badge:

Participation in three operational engagements
Excellence for performance over a six month period (if other criteria not met)
Hazardous duty in a mined area
25 days of escort duty

Awards could also be presented to soldiers, who were wounded during the course of action, sailing on a ship that was sunk in action, or if the operation was exceptionally successful.


Top of Page

| | |
| --- | --- |
| © Copyright Wehrmacht-Awards.com LLC | |