François Saez, Paul Williams & Gordon Williamson

GESCHWADER IMMELMANN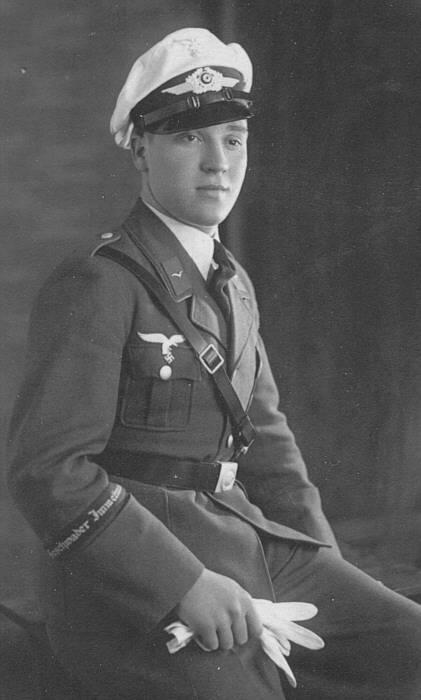 Introduced by the same order as that for Geschwader Boelcke, this cuffband was to be worn by all members of the Fliegergeschwader Schwerin, later renamed Stuka Geschwader 162, and finally, Stuka Geschwader 2.
Fliegergeschwader Schwerin was given the honor of carrying the name of yet another of Germany's greatest aces. Oberleutnant Max Immelmann was one of the best loved and most respected of the Imperial Air Service's officers. He was decorated with the "Pour le Mérite" on 12 January 1916 but his flying career was brought to a premature end on 18 June of that year when his plane was hit during a dog fight and crashed to the ground, killing its pilot. So highly respected was Immelmann that even his British opponents dropped a wreath over his crash site with a sash dedicated to a "brave and chivalrous opponent."
The cuffband bore the inscription "Geschwader Immelmann" in the usual Gothic script lettering, in either machine or hand- embroidery with silver-grey or matte-grey yarn for enlisted men and NCOs, and aluminum wire for officers. It was worn on the lower right sleeve.
Machine-embroidered NCO / enlisted man "Immelmann" cuffband

Detail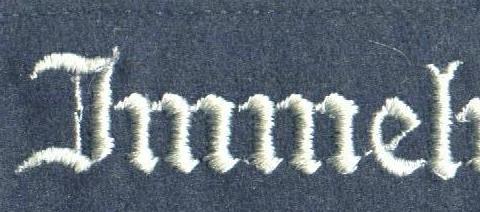 Another example of the machine-embroidered cuffband for NCO / enlisted man ..... in a thicker weave.

Detail of the cuffband pictured above.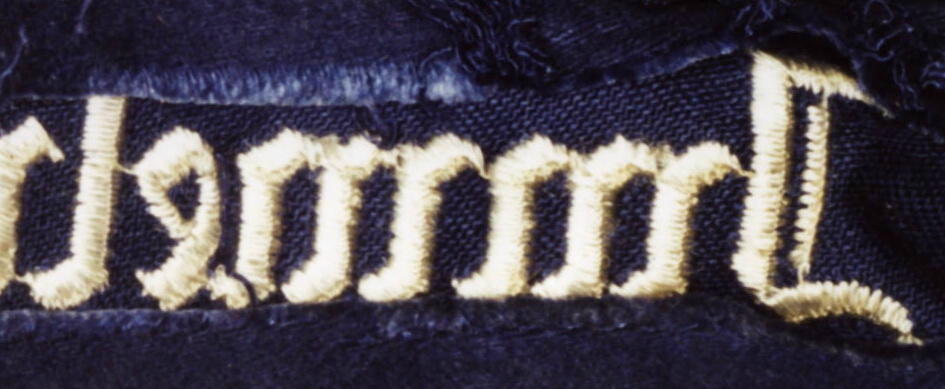 An example of a NCO / enlisted man private purchase quality (hand-embroidered) cuffband.



A machine-embroidered NCO / enlisted man "Immelmann" cuffband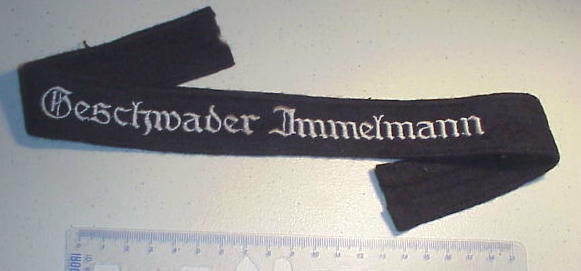 Detail of the above pictured cuffband ....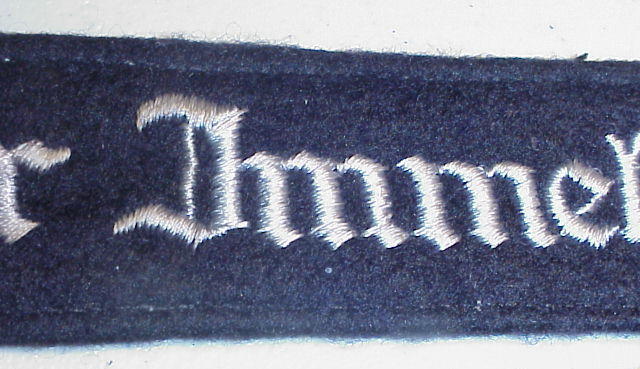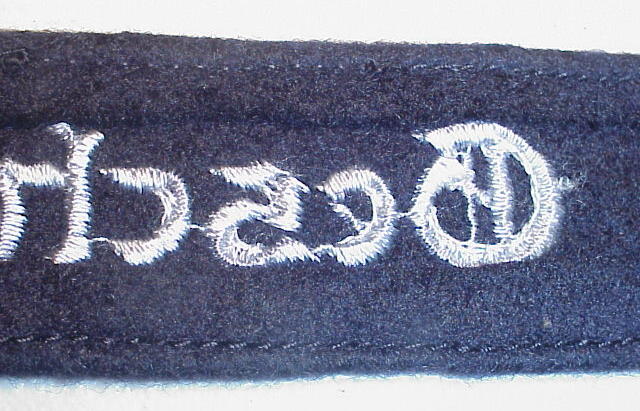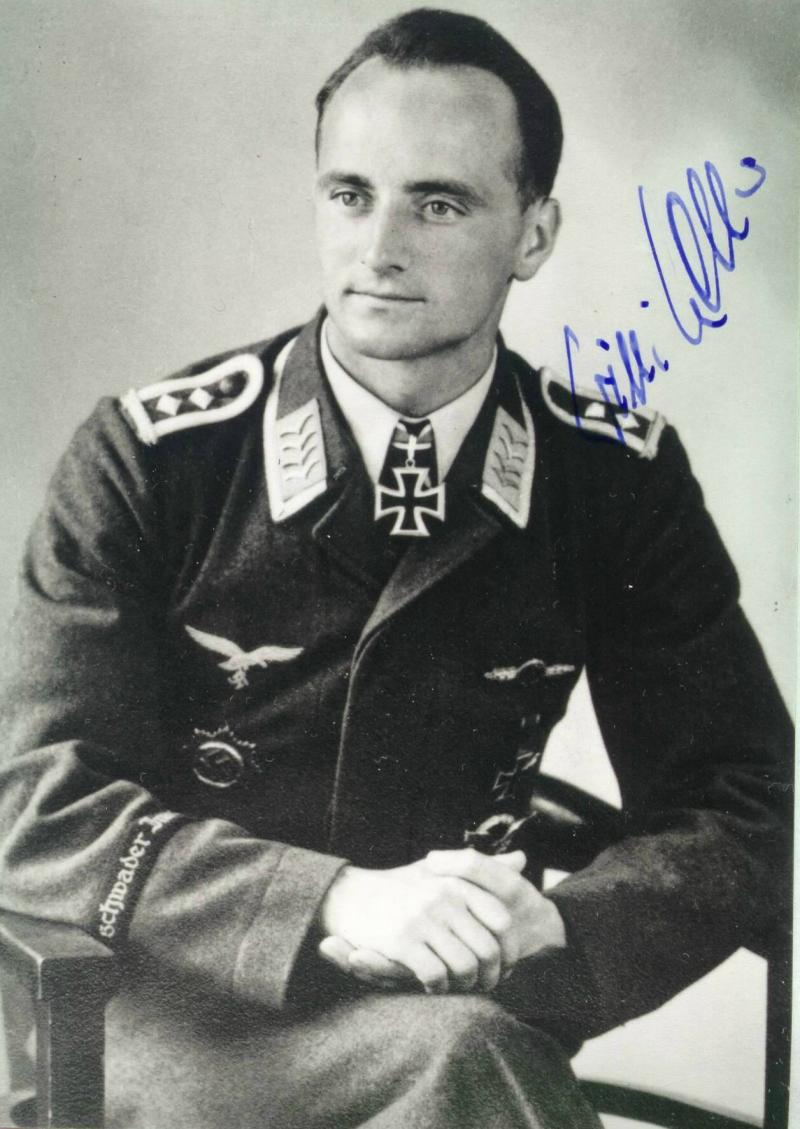 Wilhelm Noller
Ritterkreuz - 6.4.44
Ehrenpokal - 23.11.42
Deutsches Kreuz - 13.2.43
Flew a total of 1058 missions
Destroyed 86 tanks, 2 armoured trains, 2 ships & 5 bridges.
Achieved 2 aerial victories as an assault pilot.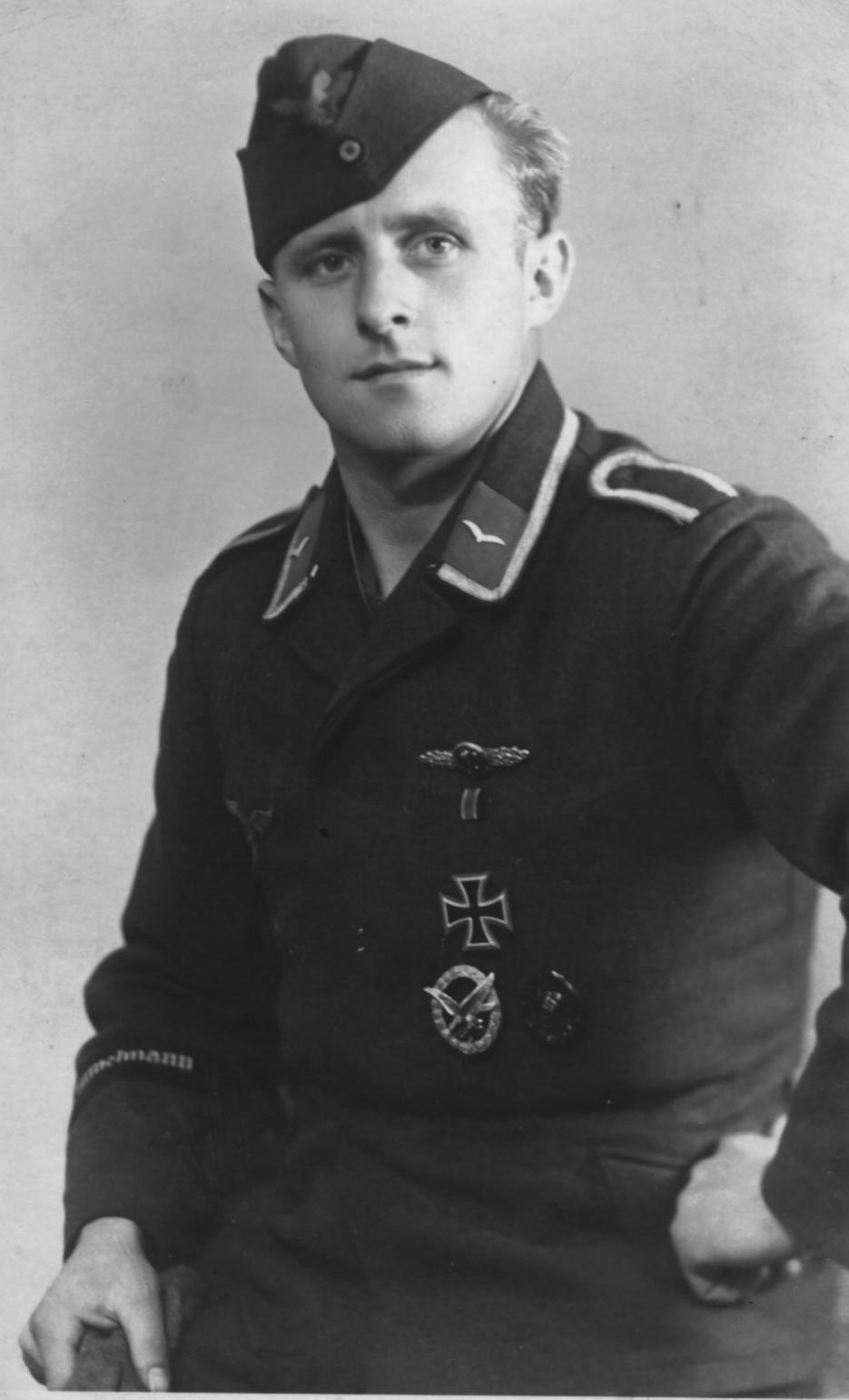 Johann Meier - Radio-operator / rear gunner- I./Stuka Geschw.2
EKII: 20.3.42
Luftwaffe Heavy Medium & Dive Bombers Squadron Clasp, Bronze - 20.3.42
DKiG - 28.4.42
Luftwaffe Heavy Medium & Dive Bombers Squadron Clasp, Silver - 11.7.42
Luftwaffe Heavy Medium & Dive Bombers Squadron Clasp, Gold - 20.8.42
Ostmedaille - 1.9.42
EKI - 14.9.42
Ehrenpokal - 19.10.42
Wound badge in black - 16.11.42
Luftwaffe Heavy Medium & Dive Bombers Squadron Clasp, Gold with
star hanger - 19.3.43
Another fine example of private purchase quality obverse & reverse

Detail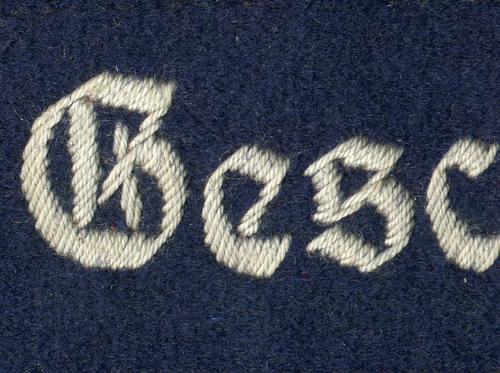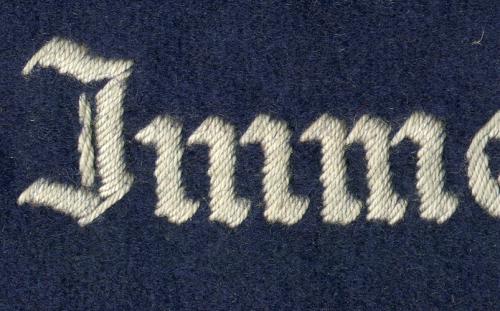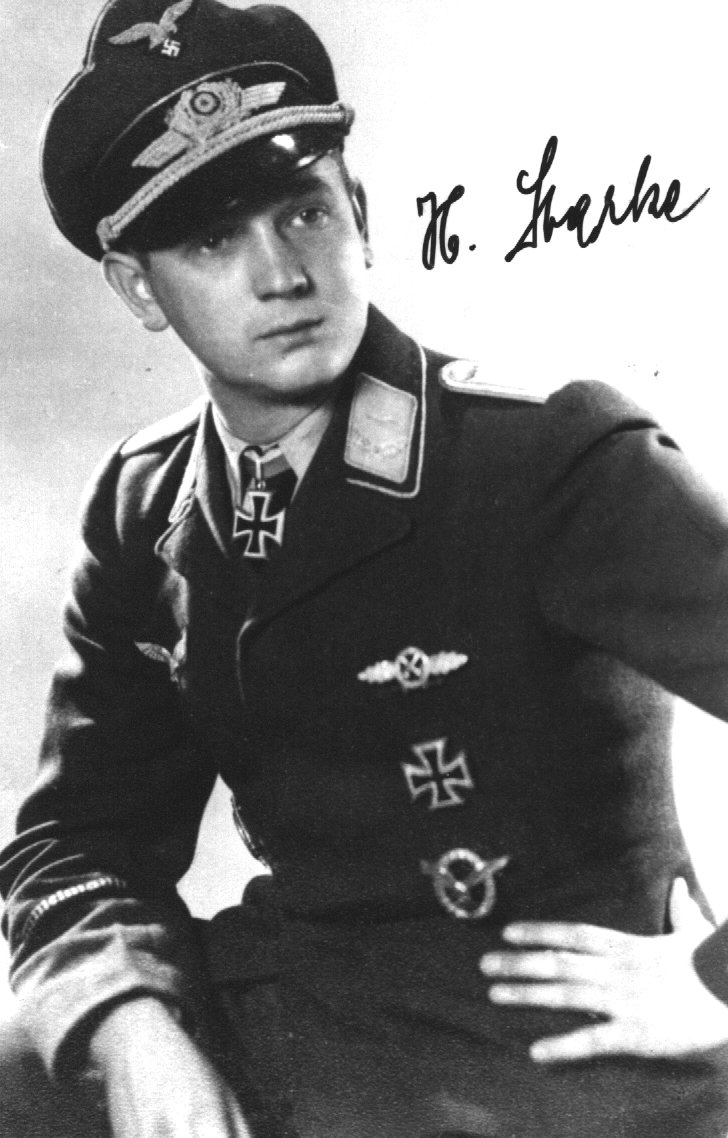 Leutnant Heinrich Starke
Ritterkreuz - 28.1.45
Ehrenpokal - 8.11.43
Deutsches Kreuz - 5.2.44
Flew a total of 516 missions with
16 aerial victories as an assault pilot
Top of Page

| | |
| --- | --- |
| © Copyright Wehrmacht-Awards.com LLC | |