François Saez, Paul Williams & Gordon Williamson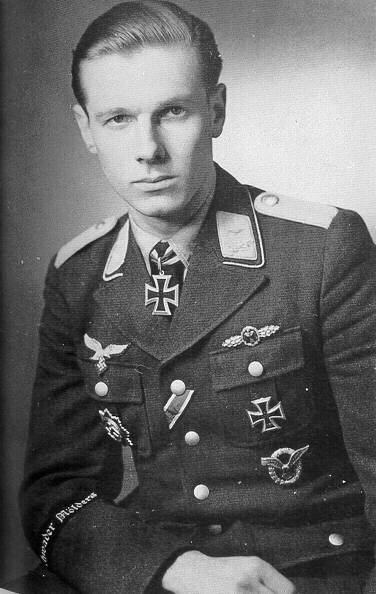 Leutnant Oskar Romm
JG 51 "Mölders"
Deutsches Kreuz - 27 October 1943
Ehrenpokal - 2 October 1943
Introduced at the same time and by the same order as the Udet cuffband, this title was to be worn by all members of Jagdgeschwader 51.




The cuffband commemorated one of the Luftwaffe's most able officers, Oberst Werner Mölders. Mölders had already reached ace status by the conclusion of the Spanish Civil War during which he had served as a volunteer fighter pilot with the air element of the Legion Condor. On the outbreak of World War II, Mölders continued his rise to fame and became the first recipient of the Knights Cross with Swords, Oakleaves and Diamonds in July 1941, in recognition of his shooting down 100 enemy aircraft.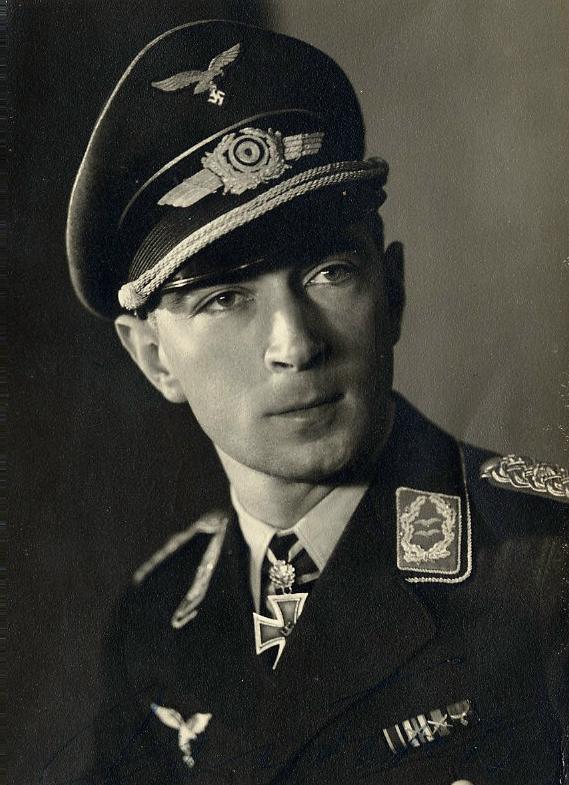 As well as being a superlative pilot, Mölders was a kindly and considerate commander who quickly earned the respect of his men. Older than most of his contemporaries, he earned the nickname "Vati" (Daddy). It is amusing to note that the German pronunciation of this word sounds very similar to the English "Fatty," and for many years the Allies seem to have believed that this rather unflattering sobriquet was indeed Mölders' nick-name.
Mölders was a devout Catholic who often spoke out against the many injustices of the Nazi regime, earning himself the hatred of many of the Party hierarchy. Hitler, however, had considerable respect for Mölders and his willingness to speak his mind, and was known to have warned Bormann not to interfere with Mölders whom Hitler referred to as a "totally decent man!" Mölders was killed in a plane crash on 22 November 1941.
At the time of his death, Mölders, though only holding the rank of Oberst, had been elevated to the post of General der Jagdflieger, or Inspector General of Fighters. His loss was irreplaceable to the Luftwaffe .
The cuffband bore the inscription "Jagdgeschwader Mölders" in Gothic script characters on a dark blue band which was worn on the lower right sleeve.

Two examples of the standard enlisted man / NCO cuffband .


Detail of the above cuffband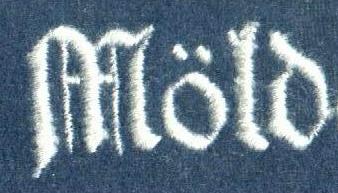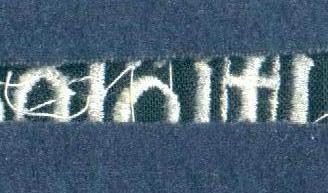 Another example of an enlisted man / NCO cuffband


Detail of the above cuffband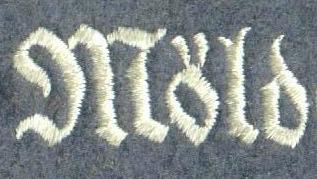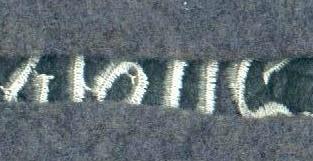 Another enlisted man / NCO cuffband.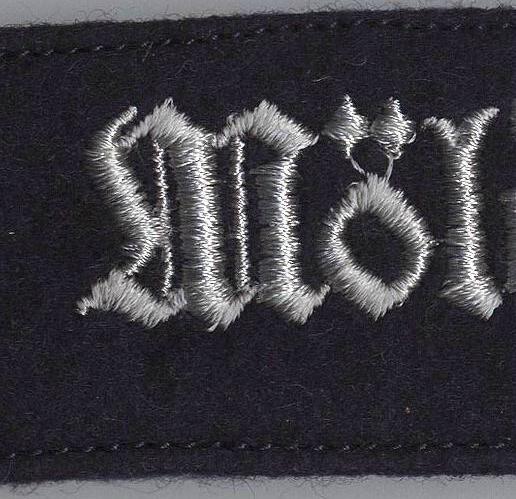 examine the detail of the machine embroidery ....

A variation of the enlisted man / NCO cuffband in a thicker weave .....

Oberleutnant Karl-Heinz Weber
JG 51 "Mölders"
Ritterkreuz - 12 November 1943
Deutsches Kreuz - 16 March 1943
Officer quality cuffband, hand-embroidered in silver bullion thread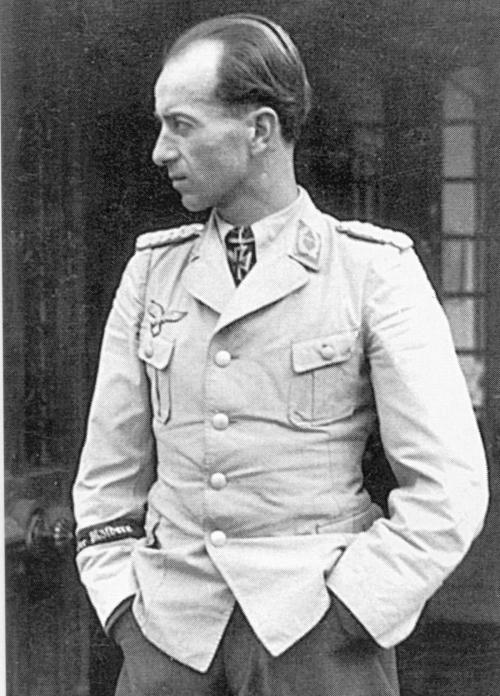 Major Hartmann Grasser
JG 51 "Mölders"
Eichenlaub - 31 August 1943
Ritterkreuz - 4 September 1941
Deutsches Kreuz - 19 September 1942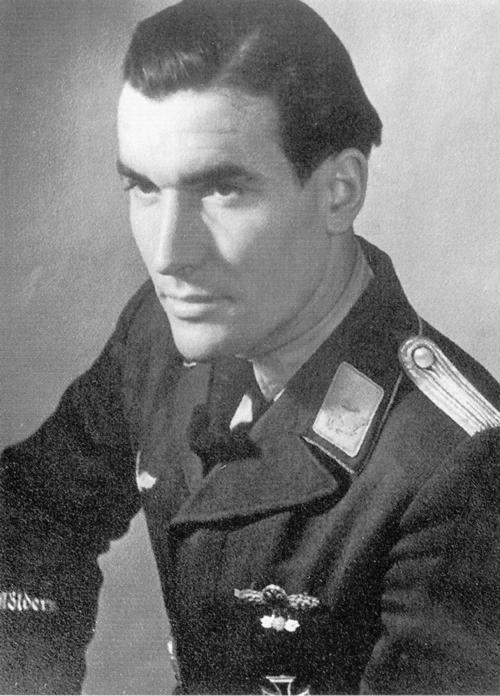 Oberleutnant Horst Haasse
JG 51 "Mölders" & JG 3
Ritterkreuz - 24 October 1944
Deutsches Kreuz - 1 October 1944
Ehrenpokal - 9 August 1943
The following photos are of the Soldbuch of Friedrich Caesar, IV./ JG 51 "Mölders"
showing his authorisation to wear the unit cuffband.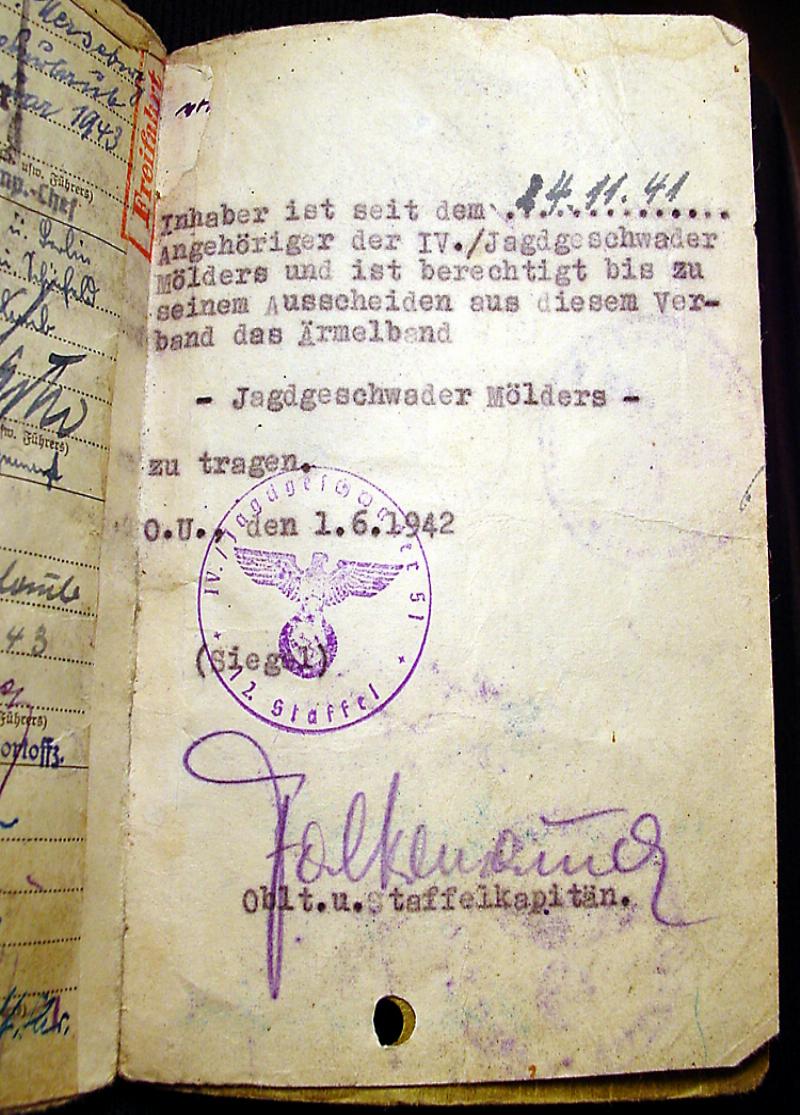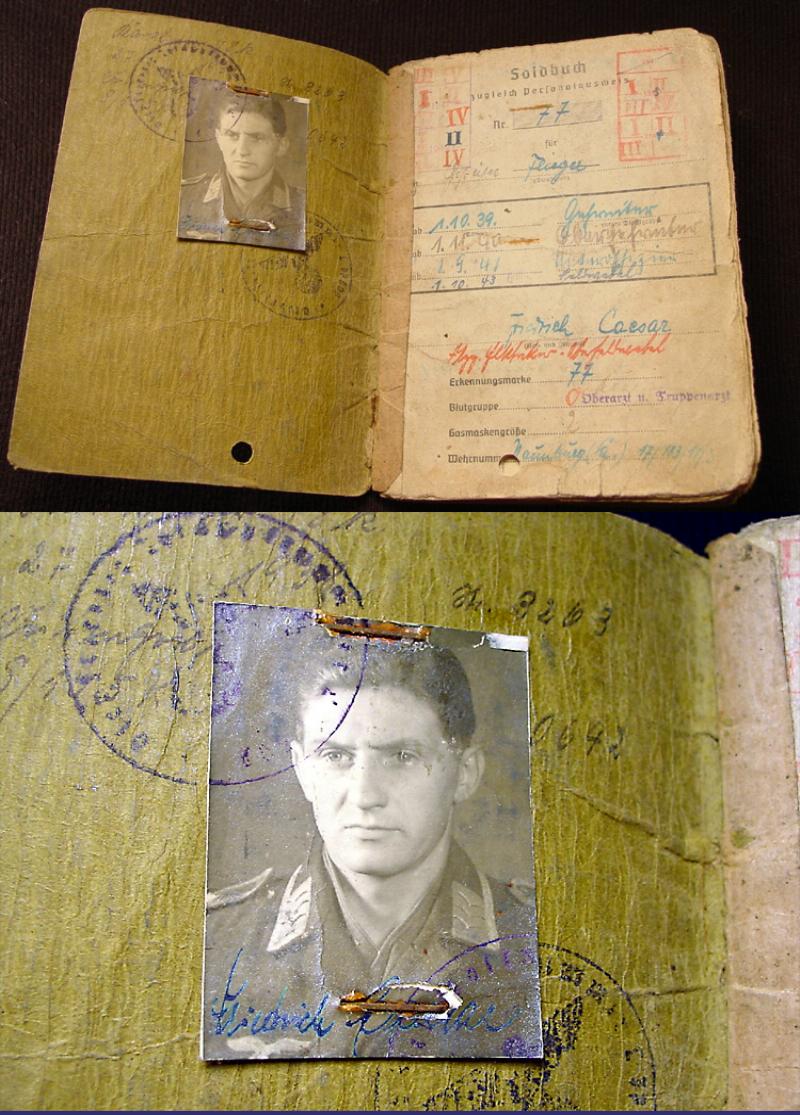 Friedrich Caesar's cuffband ....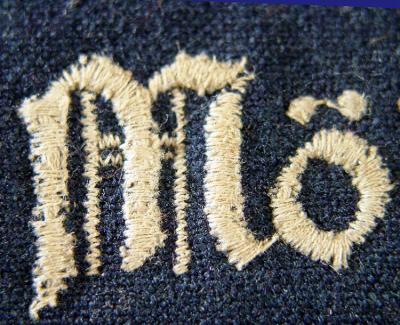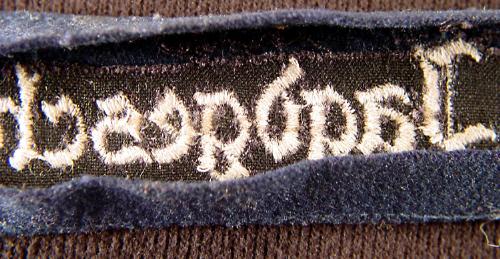 The Soldbuch of Oberleutnant Heinz Venth showing his entitlement to wear the "Mölders" cuffband .... this entry bears the signature of Oakleaves winner Leutnant Günther Schack.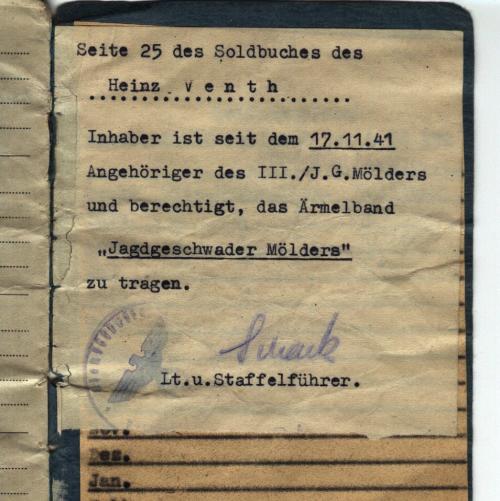 This is Venth's replacement Soldbuch. He served from 17.11.1941 with III and IV Gruppe, Jagdgeschwader 51 "Mölders" in Russia until missing in action near Zlowczow on 16.7.1944.
He had a total of 17 victories. His awards include the Iron Cross 2nd Class, Russian Front Medal, Operational Flying Clasp for Fighters in Gold and Iron Cross 1st Class.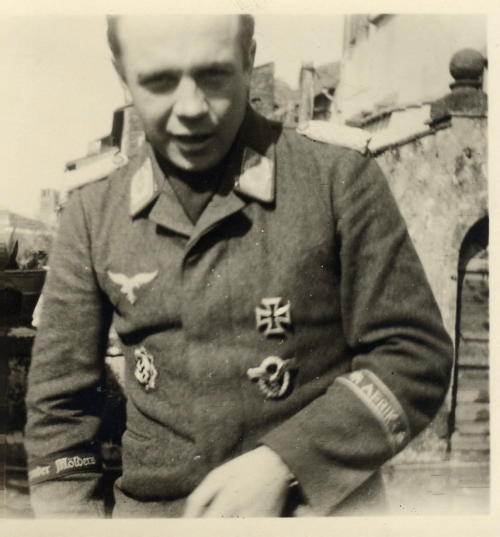 Hauptmann Karl Rammelt
II./JG 51 "Mölders"
Awarded the Ritterkreuz on 20.10.44

| | |
| --- | --- |
| © Copyright Wehrmacht-Awards.com LLC | |